Leaders within the AWS technical community educate others about the latest AWS services in a variety of ways: some share knowledge in person by speaking at events or running workshops and Meetups; while others prefer to share their insights online via social media, blogs, or open source contributions.
The most prominent AWS community leaders worldwide are recognized as AWS Heroes, and today we are excited to introduce to you the latest members of the AWS Hero program:
Alex Schultz – Fort Wayne, USA
Machine Learning Hero Alex Schultz works in the Innovation Labs at Advanced Solutions where he develops machine learning enabled products and solutions for the biomedical and product distribution industries. After receiving a DeepLens at re:Invent 2017, he dove headfirst into machine learning where he used the device to win the AWS DeepLens challenge by building a project which can read books to children. As an active advocate for AWS, he runs the Fort Wayne AWS User Group and loves to share his knowledge and experience with other developers. He also regularly contributes to the online DeepRacer community where he has helped many people who are new to machine learning get started.
Chase Douglas – Portland, USA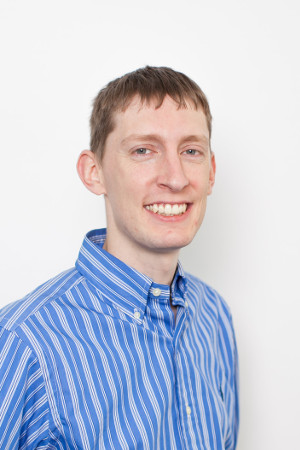 Serverless Hero Chase Douglas is the CTO and co-founder at Stackery, where he steers engineering and technical architecture of development tools that enable individuals and teams of developers to successfully build and manage serverless applications. He is a deeply experienced software architect and a long-time engineering leader focused on building products that increase development efficiency while delighting users. Chase is also a frequent conference speaker on the topics of serverless, instrumentation, and software patterns. Most recently, he discussed the serverless development-to-production pipeline at the Chicago and New York AWS Summits, and provided insight into how the future of serverless may be functionless in his blog series.
Chris Williams – Portsmouth, USA
Community Hero Chris Williams is an Enterprise Cloud Consultant for GreenPages Technology Solutions—a digital transformation and cloud enablement company. There he helps customers design and deploy the next generation of public, private, and hybrid cloud solutions, specializing in AWS and VMware. Chris blogs about virtualization, technology, and design at Mistwire. He is an active community leader, co-organizing the AWS Portsmouth User Group, and both hosts and presents on vBrownBag.
Dave Stauffacher – Milwaukee, USA
Community Hero Dave Stauffacher is a Principal Platform Engineer focused on cloud engineering at Direct Supply where he has helped navigate a 30,000% data growth over the last 15 years. In his current role, Dave is focused on helping drive Direct Supply's cloud migration, combining his storage background with cloud automation and standardization practices. Dave has published his automation work for deploying AWS Storage Gateway for use with SQL Server data protection. He is a participant in the Milwaukee AWS User Group and the Milwaukee Docker User Group and has showcased his cloud experience in presentations at the AWS Midwest Community Day, AWS re:Invent, HashiConf, the Milwaukee Big Data User Group and other industry events.
Gojko Adzic – London, United Kingdom
Serverless Hero Gojko Adzic is a partner at Neuri Consulting LLP and a co-founder of MindMup, a collaborative mind mapping application that has been running on AWS Lambda since 2016. He is the author of the book Running Serverless and co-author of Serverless Computing: Economic and Architectural Impact, one of the first academic papers about AWS Lambda. He is also a key contributor to Claudia.js, an open-source tool that simplifies Lambda application deployment, and is a minor contributor to the AWS SAM CLI. Gojko frequently blogs about serverless application development on Serverless.Pub and his personal blog, and he has authored numerous other books.
Liz Rice – Enfield, United Kingdom
Container Hero Liz Rice is VP Open Source Engineering with cloud native security specialists Aqua Security, where she and her team look after several container-related open source projects. She is chair of the CNCF's Technical Oversight Committee, and was Co-Chair of the KubeCon + CloudNativeCon 2018 events in Copenhagen, Shanghai and Seattle. She is a regular speaker at conferences including re:Invent, Velocity, DockerCon and many more. Her talks usually feature live coding or demos, and she is known for making complex technical concepts accessible.
Lyndon Leggate – London, United Kingdom
Machine Learning Hero Lyndon Leggate is a senior technology leader with extensive experience of defining and delivering complex technical solutions on large, business critical projects for consumer facing brands. Lyndon is a keen participant in the AWS DeepRacer league. Racing as Etaggel, he has regularly positioned in the top 10, features in DeepRacer TV and in May 2019 established the AWS DeepRacer Community. This vibrant and rapidly growing community provides a space for new and experienced racers to seek advice and share tips. The Community has gone on to expand the DeepRacer toolsets, making the platform more accessible and pushing the bounds of the technology. He also organises the AWS DeepRacer London Meetup series.
Maciej Lelusz – Cracow, Poland
Community Hero Maciej Lelusz is Co-Founder of Chaos Gears, a company concentrated on serverless, automation, IaC and chaos engineering as a way for the improvement of system resiliency. He is focused on community development, blogging, company management, and Public/Hybrid/Private cloud design. He cares about enterprise technology, IT transformation, its culture and people involved in it. Maciej is Co-Leader of the AWS User Group Poland – Cracow Chapter, and the Founder and Leader of the InfraXstructure conference and Polish VMware User Group.
Nathan Glover – Perth, Australia
Community Hero Nathan Glover is a DevOps Consultant at Mechanical Rock in Perth, Western Australia. Prior to that he worked as a Hardware Systems Designer and Embedded Developer in the IoT space. He is passionate about Cloud Native architecture and loves sharing his successes and failures on his blog. A key focus for him is breaking down the learning barrier by building practical examples using cloud services. On top of these he has a number of online courses teaching people how to get started building with Amazon Alexa Skills and AWS IoT. In his spare time, he loves to dabble in all areas of technology; building cloud connected toasters, embedded systems vehicle tracking, and competing in online capture the flag security events.
Prashanth HN – Bengaluru, India
Serverless Hero Prashanth HN is the Chief Technology Officer at WheelsBox and one of the community leaders of the AWS Users Group, Bengaluru. He mentors and consults other startups to embrace a serverless approach, frequently blogs about serverless topics for all skill levels including topics for beginners and advanced users on his personal blog and Amplify-related topics on the AWS Amplify Community Blog, and delivers talks about building using microservices and serverless. In a recent talk, he demonstrated how microservices patterns can be implemented using serverless. Prashanth maintains the open-source project Lanyard, a serverless agenda app for event organizers and attendees, which was well received at AWS Community Day India.
Ran Ribenzaft – Tel Aviv, Israel
Serverless Hero Ran Ribenzaft is the Chief Technology Officer at Epsagon, an AWS Advanced Technology Partner that specializes in monitoring and tracing for serverless applications. Ran is a passionate developer that loves sharing open-source tools to make everyone's lives easier and writing technical blog posts on the topics of serverless, microservices, cloud, and AWS on Medium and the Epsagon blog. Ran is also dedicated to educating and growing the community around serverless, organizing Serverless meetups in SF and TLV, delivering online webinars and workshops, and frequently giving talks at conferences.
Rolf Koski – Tampere, Finland
Community Hero Rolf Koski works at Cybercom, which is an AWS Premier Partner from the Nordics headquartered in Sweden. He works as the CTO at Cybercom AWS Business Group. In his role he is both technical as well as being the thought leader in the Cloud. Rolf has been one of the leading figures at the Nordic AWS Communities as one of the community leads in Helsinki and Stockholm user groups and he initially founded and organized the first ever AWS Community Days Nordics. Rolf is professionally certified and additionally works as Well-Architected Lead doing Well-Architected Reviews for customer workloads.
Learn more about AWS Heroes and connect with a Hero near you by checking out the Hero website.