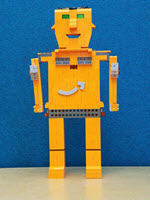 Whew! March has been one crazy month for me and it is only half over. After a week with my wife in the Caribbean, we hopped on a non-stop Seattle to Tokyo flight so that I could speak at JAWS Days, Startup Day, and some internal events. We arrived home last Wednesday and I am now sufficiently clear-headed and recovered from jet lag to do anything more intellectually demanding than respond to emails. The AWS Blogging Team and the great folks at Lone Shark Games have been working on AWS Quest for quite some time and it has been great to see all of the progress made toward solving the puzzles in order to find the orangeprints that I will use to rebuild Ozz.
The community effort has been impressive! There's a shared spreadsheet with tabs for puzzles and clues, a busy Slack channel, and a leaderboard, all organized and built by a team that spans the globe.
I've been checking out the orangeprints as they are uncovered and have been doing a bit of planning and preparation to make sure that I am ready for the live-streamed rebuild on Twitch later this month. Yesterday I labeled a bunch of containers, one per puzzle, and stocked each one with the parts that I will use to rebuild the corresponding component of Ozz. Fortunately, I have at least (my last count may have skipped a few) 119,807 bricks and other parts at hand so this was easy. Here's what I have set up so far: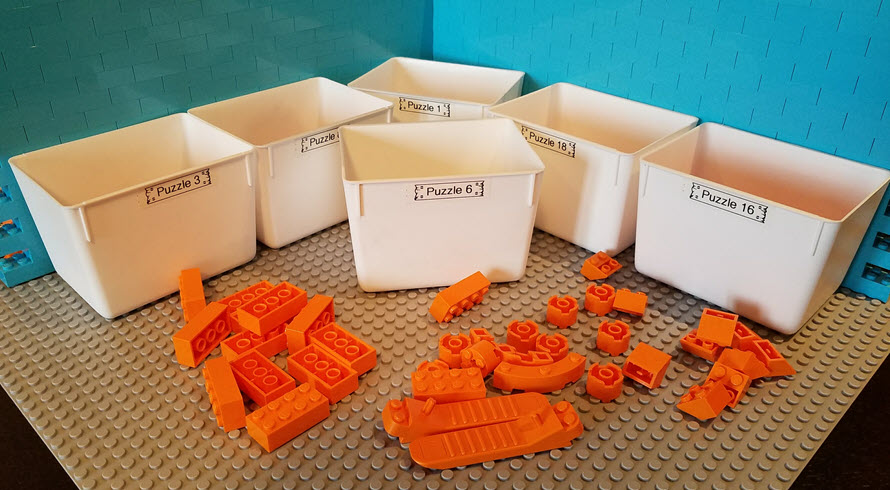 The Twitch session will take place on Tuesday, March 27 at Noon PT. In the meantime, you should check out the #awsquest tweets and see what you can do to help me to rebuild Ozz.
— Jeff;