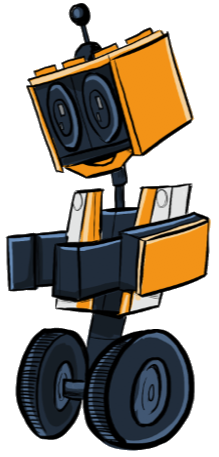 The first AWS Quest started in May of this year. As you may recall, my trusty robot companion went to pieces after burying some clues in this blog, the AWS Podcast, and other parts of the AWS site. Thanks to the tireless efforts of devoted puzzle solvers all over the world, all of the puzzles were found, all but one was solved, and we put Ozz back together in an action-packed broadcast on the AWS Twitch channel.
We had so much fun the first time around that we have decided to do it again! Ozz 2.0 is lighter, stronger, faster, cuter, and more mobile than ever. Just like last time, we've worked with our friends at Lone Shark Games to design a set of puzzles that will require multiple leaps of logic, group cooperation, and an indefatigable spirit to solve.
Follow The Orange Brick Road
I told Ozz to meet me in Las Vegas for AWS re:Invent, but I didn't specify the route. Ozz, being adventurous and somewhat devious, decided to follow an orange brick road that heads west from Seattle. From what I can tell, Ozz plans to stop in 15 cities along the way and is looking for souvenirs to bring along to re:Invent.
Ozz will leave Seattle on November 1st after picking up a souvenir from Amazon's home city. From there, Ozz is off to Sydney, Australia. Each puzzle will launch at aws.amazon.com/awsquest at noon in Ozz's timezone.
Your job, should you decide to accept it, is to help find and decode the puzzles, and to help Ozz to decide what to bring to re:Invent.
— Jeff;
PS – Ozz is looking for some friendly robotic faces along the way. From November 1 to 16, follow @awscloud on Twitter and share a picture of a robot around your city for chance to get on the phone with me to chat about AWS and the cloud. We'll also be looking for robots on Instagram, so follow @amazonwebservices there and share your robot pictures for everyone to enjoy. We will DM the winner by December 5, 2018 to coordinate the call. The post must content #AWSQuest #Promotion and your profile must be public to be eligible.